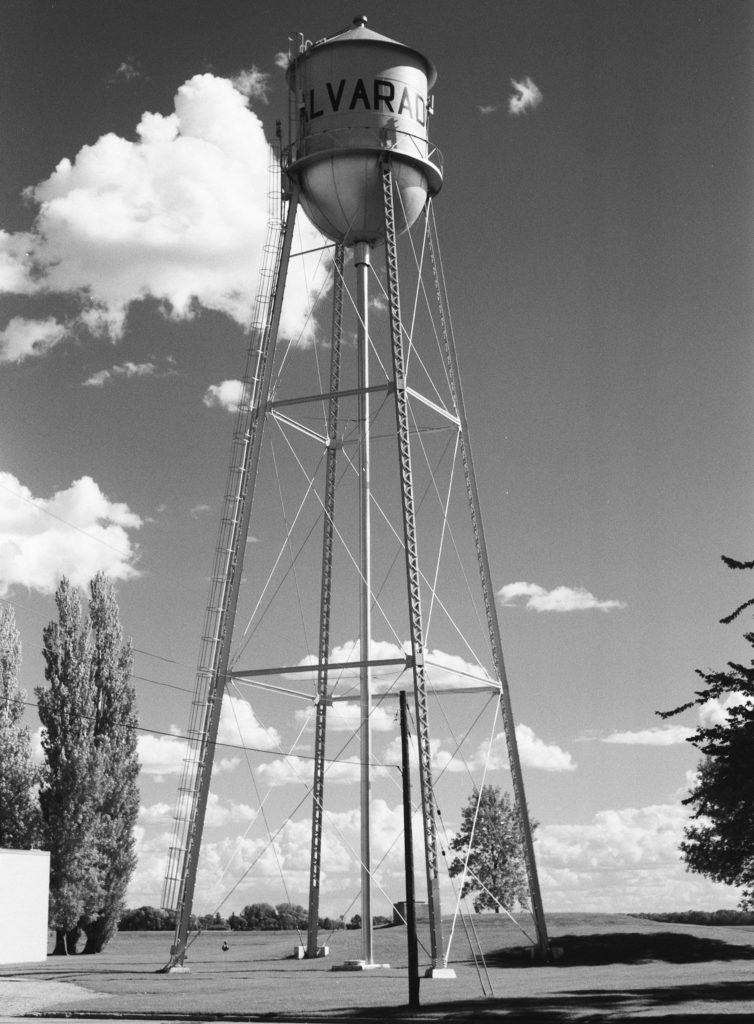 Alvarado is a town of about 300 souls, 18 miles northeast of Grand Forks, North Dakota, on the exceedingly flat plain that spreads out from the Red River of the North. (No, not all plains are pool-table flat. Just ask the ones that call themselves "Great.")
The water tower is right down the street from our dad's first boyhood home. And that house is across the street from the site of Bethlehem Lutheran Church, where his father, the Rev. Sjur J. Brekke, was minister. All of that was a while ago. Dad was born in 1921, and his father was called to a congregation on the South Side of Chicago, Ebenezer Lutheran, in 1925 or '26.
I've been to this place several times. Once with Dad, in 1988, when we were headed back to Chicago from a trip that had taken us to the Little Big Horn. Once the weekend before Christmas in 1998, when winter had really set in and high temperatures was in minus single digits Fahrenheit. Once in 2018, on a family heritage adventure with Kate, Eamon and Sakura. And again last month with my brother John.
We did have one conversation with someone in town on this last trip. A neighbor of the house where our dad's family lived stopped as she was driving by and asked, "What's up, guys?" So we told her our story of century-old roots — it was just a few days after what would have been Dad's 100th birthday — and I had pictures of the house as it looked back then all queued up on my phone to show if anyone asked. But there wasn't much to the conversation, really — I think the neighbor wanted to satisfy herself that these two incipient senior citizens perusing the premises next door were on the up and up.
We took some pictures and moved on to the next town down the road, Warren, where our dad was actually born and they still have a drive-in theater and weekly newspaper, among other attractions.