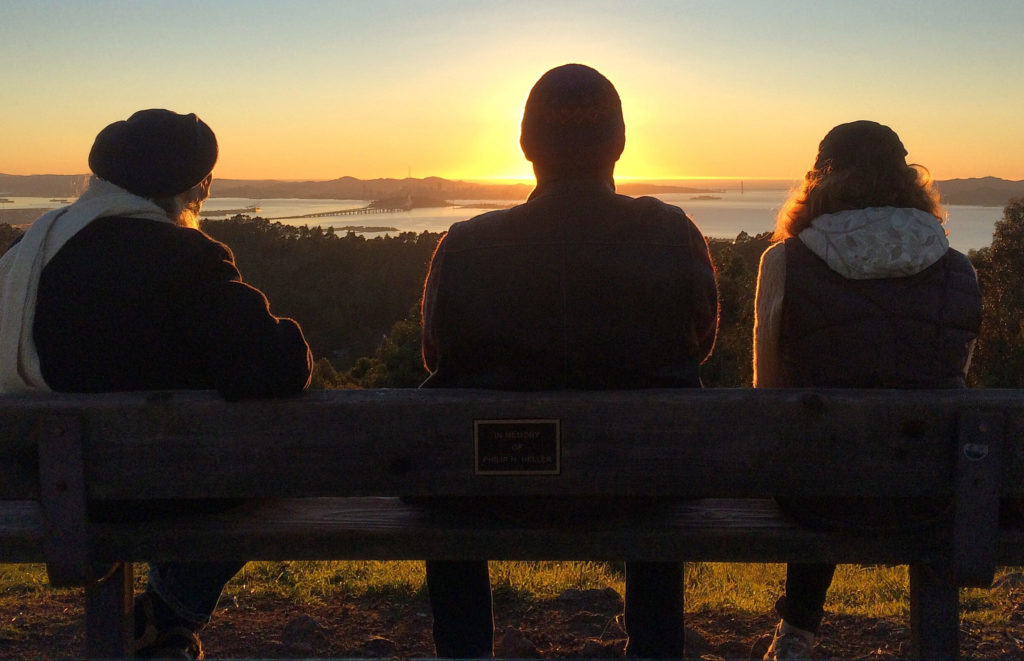 From John Charles Fremont, "Geographical Memoir Upon Upper California," 1848:
"The bay of San Francisco is separated from the sea by low mountain ranges. Looking from the peaks of the Sierra Nevada, the coast mountains present an apparently continuous line, with only a single gap, resembling a mountain pass. This is the entrance to the great bay, and is the only water communication from the coast to the interior country. Approaching from the sea, the coast presents a bold outline. On the south, the bordering mountains come down in a narrow ridge of broken hills, terminating in a precipitous point, against which the sea breaks heavily. On the northern side, the mountain presents a bold promontory, rising in a few miles to a height of two or three thousand feet [Mount Tamalpais, earlier called Table Mountain]. Between these points is the strait — about one mile broad, in the narrowest part, and five miles long from the sea to the bay. Passing through this gate,* the bay opens to the right and left, extending in each direction about 35 miles, having a total length of more than 70 and a coast of about 275 miles. It is divided by straits and projecting points into three separate bays, of which the northern two are called San Pablo and Suisun bays. …"
*Called Chrysopolae (Golden Gate) on the map, on the same principle that the harbor of Byzantium (Constantinople afterwards) was called Chrysoecras (golden horn). The form of the harbor, and its advantages for commerce (and that before it became an entrepôt of eastern commerce,) suggested the name to the Greek founders of Byzantium. The form of the entrance into the bay of San Francisco, and its advantages for commerce (Asiatic inclusive,) suggest the name which is given to this entrance.