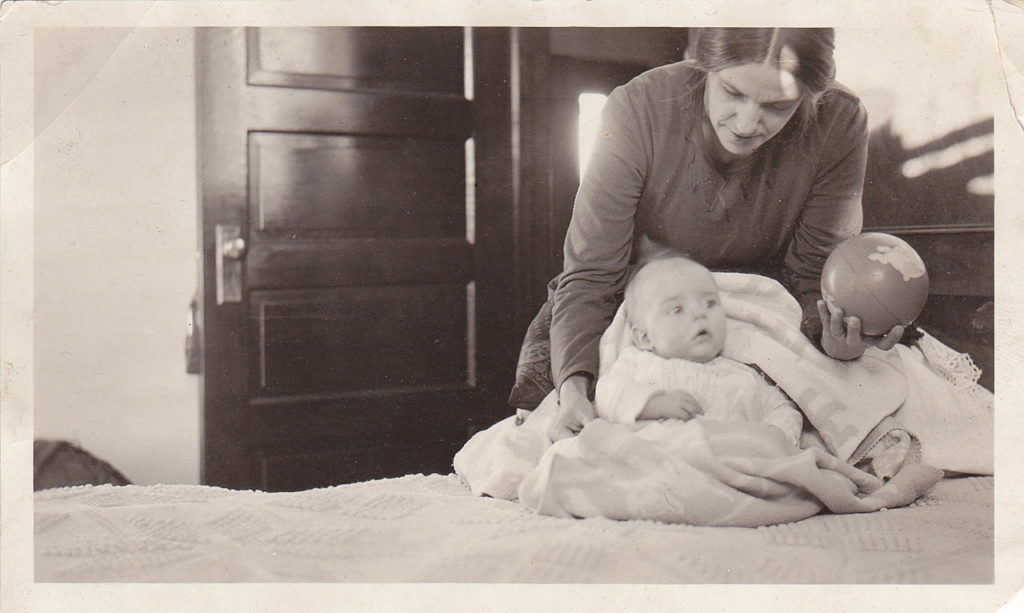 Is there an organizing principle to this trip?
Well, yes, sort of. Our dad was born a century ago — 100 years ago today, as a matter of fact, in a little town in northwestern Minnesota. We're headed there now in honor of the occasion.
The observance will be a low-key one, perhaps befitting the mostly low-key nature of the honoree. One of my motives was to drag my siblings up to this corner of the country—Alvarado, the town of 300 where my dad and his parents lived until he was four years old, and Warren, the slightly larger town and seat of Marshall County where he was born. I was partly successful — my brother John is with me, and we're making slow, picture-taking progress east. I'll wait until another time to get my brother Chris and sister Ann to journey up to the distant upper Midwest.
So: Happy birthday, Pop. We remember.