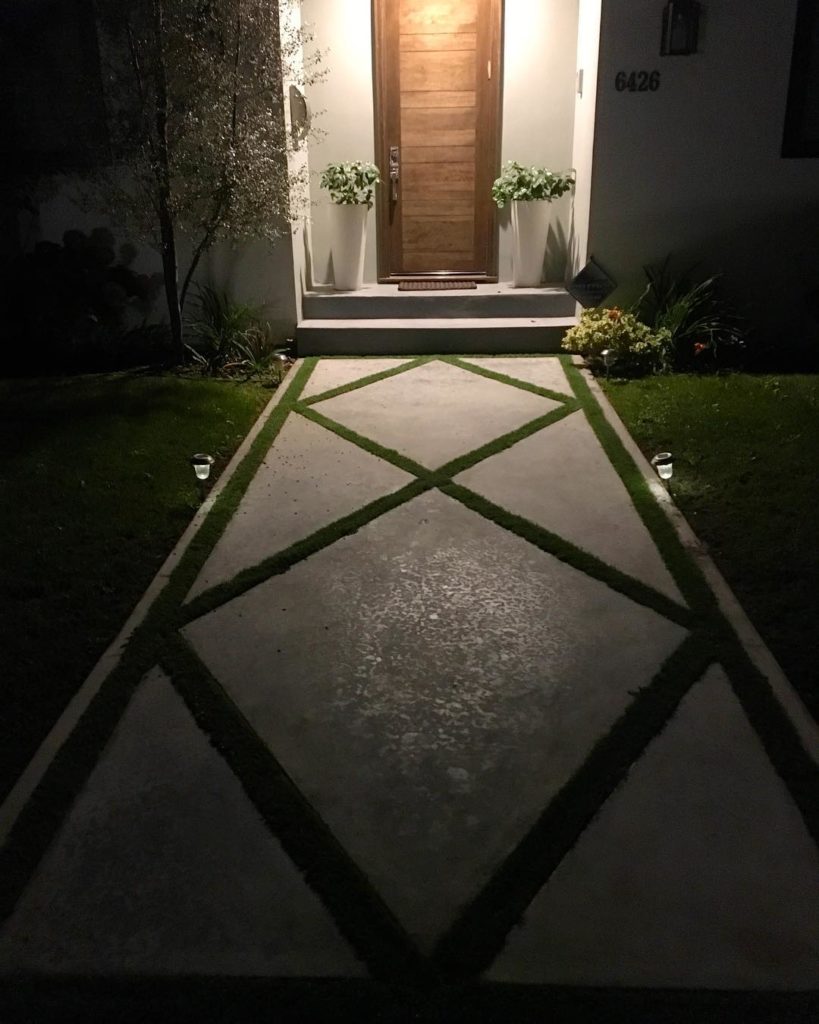 We drove down to Los Angeles from Berkeley today. History was made: Kate drove the first two-thirds of the trip, her first time negotiating the Interstate 5-San Joaquin Valley raceway. (As it happens, we haven't taken I-5 south through the valley much, even in our 30-some years driving around California together, and when we have, I've been at the wheel.)
We're here to visit Thom and Megan (that's our son and his girlfriend, if people still say girlfriend), who just moved down here. After we got to our hotel, a little after dark, Kate and I walked over to their place, which is about a mile away. We remarked, as some non-Angelenos do, that there are not a lot of pedestrians on the street, even in this well-groomed old neighborhood. We also noted that some of the sidewalks are in amazingly bad shape, pushed up by tree roots in this well-groomed old neighborhood. I managed to trip on a panel of concrete jutting up a good 3 or 4 inches higher than the preceding slab.
The fall was not graceful, and it hurt enough that I was content to lie on the curb strip for a minute before I got back up. No lasting damage beyond a couple of skinned knees. It wasn't fun, but once I started walking again and the little bit of adrenaline or endorphins or whatever kicked in, I actually felt oddly exhilarated.
Picture above: a front walk on 5th Street, near where we are staying and not far from where I fell on my face.