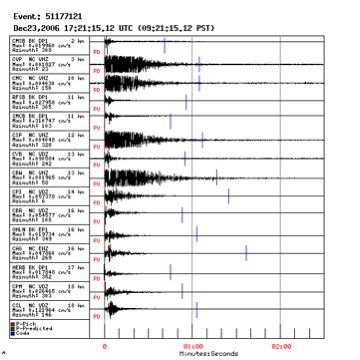 Another one, at 9:21 a.m. (nine minutes ago as I write this). It was just a little shake; the earthquake authorities peg it as a 3.5, in just about the same place as the other two we've had since Wednesday evening–near the Claremont Hotel (I wonder how the shaking felt in that rambling old edifice).
You don't know when an earthquake is coming. You know they can be devastating, so they're always in the back of your mind. Even if you go for months or years without feeling one, you know what it is as soon as it strikes. And especially if you haven't felt one for awhile, three in less than three days makes you a little nervous.
Prepared? What's that?
Technorati Tags: berkeley, earthquakes