We were gone 51 hours. Drove 1,035.3 miles. Left Eugene today at 1:51 p.m. and got home (514 miles later) at 10:34 p.m. Stops in Weed, Redding, and Williams. And in Dorris, California, too, to snap a picture of the Elm Motel (see below).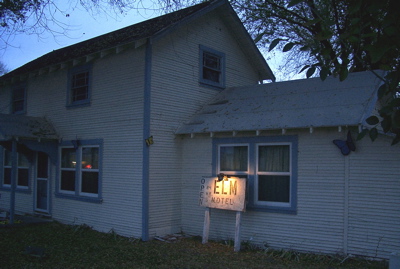 5:03 p.m.: Dorris is the first town you hit in California as you head south from Klamath Falls on U.S. 97. The highway makes several turns in town. This place is just south of the last bend, and just across the street from the big restaurant in town, a divey-looking place called La Tapatia. In addition to these two establishments, Dorris (population in 2000: 886) boasts that it's the home of the tallest flagpole west of the Mississippi. Whether the claim is true or not (and I can't find anything right now that contradicts it — stay tuned), the flagpole is an eyecatcher.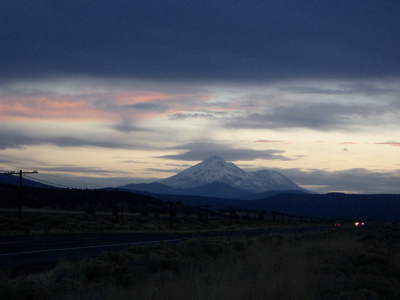 5:11 p.m.: You could see Mount Shasta for well over 100 miles to the north along U.S. 97 today, despite partial overcast. This is from closer up — it was probably about 45 miles to the northeast of the mountain and just a few miles southwest of Dorris and the warm welcome waiting northbound travelers at the Elm Motel.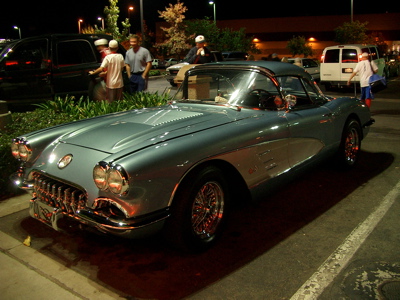 7:13 p.m. At the In-N-Out in Redding. There were two Vettes parked just outside. This was the nicer one and the better picture.